The Office of University Strategy & Program Development
Mission
The Office of University Strategy & Program Development (OUSPD) is a partner to the schools and central administration for the identification and development of mission-related opportunities that transform the University's model for sustainable success in the 21st century higher education ecosystem. We do so through the following key areas of engagement:
Migrate towards and support a Tufts strategic mindset
Support university-level strategic initiatives with analytical, project management, and/or content expertise
Provide best-in-class market research to the Tufts community
Run the Program Development & Approval Process
Values
As we support the University's mission through our Office's mission, we strive to incorporate the following key values into all we do:
'One University' mentality
Partnership-oriented approach
Rigorous and data-driven business analysis
Futureproofing through nimble adaptability and growth
Efficient enablement of solutions
Key Initiatives
Last updated: September 2021
Migrate towards and support a Tufts strategic mindset
Tufts Market Mindset: monthly e-digest focused on our new academic programs and the market research that supported their development designed to create space for more strategic, market-oriented thinking outside of our daily operations, to build transparency around Tufts' program portfolios, and to support a culture of smart risk-taking. Subscribe here!
Innovation Roundtables: quarterly gatherings open to all focused on the intersection of the higher education landscape, the market environment, and Tufts. Each quarter, we will focus on a trend in the market or innovation at Tufts by discussing with a panel of experts.
Program Portfolio Reviews: strategic evaluations of a school's portfolio of educational programs vis a vis the school's mission and goals. These reviews combine in-depth knowledge of the school, their program portfolio, and the market to make recommendations about how the school can better align their programs and/or their approach to programs (e.g., program management) to achieve their goals. Key to these analyses is a taxonomy of programs that often offers a fresh way for schools to consider the value proposition of the degrees they offer.
School Strategy Debriefs: quarterly discussions bridging the leadership of each school, the Provost's Office, and the Office of the Executive Vice President (through OSPD) to discuss the broad strategic goals of the schools, their needs from central, their program development pipeline, and market research requirements.
Support university-level strategic initiatives with analytical, project management, and/or content expertise
Online Education Working Group (co-chair): develop the vision and operating principles needed for a "Phase 2" environment of Online Education at Tufts that translates the manifold strategic risks we face in our current model into opportunities for our institution. Once established, identify the steps required to transition online education at Tufts from its nascent entrepreneurial environment to Phase 2.
Program Review and Discontinuance Working Group (co-chair): establish the mechanisms and criteria for program review and discontinuance in-line with office and University values.
The Future of Allied Health Professions Education at Tufts (author): develop a vision and guiding principles for a new approach to Allied Health Professions educational programs.
Financial Model Committee (participant): consider, and if necessary, adjust the University's financial model in terms of its enablement and incentivization of the University's mission.
Provide best-in-class market research to the Tufts community
Tufts' Top Opportunities: an annual analysis to highlight the key programmatic opportunities in the market for Tufts. This analysis relies on extensive and best practice market data from Burning Glass, IPEDs, BLS, and more to generate meaningful recommendations.
Program Idea (In)Validation: in support of the Program Development & Approval process, we produce market research reports to both help align program curricula and structures to market needs and best practices and set expectations about potential return (demand-side). Request a project here.*
On-Demand Research: complete ad hoc market research projects at the request of schools and central units! Request a project here.*
*note all projects are vetted with the unit's senior leaders before work is started.
Run the Program Development & Approval Process (PDAC)
This process, run in coordination with the Provost's Office, provides support to schools looking to build new academic programs (e.g., a Master's degree or a minor) or structures that support them (e.g., Centers, affiliation agreements). By maintaining a streamlined set of guidelines for program proposal development along with the relationships with key contacts in central bodies to ensure requirements can be easily fulfilled, PDAC helps shepherd well-vetted proposals through the process ensuring ideas with a viable rationale can launch sooner.
For more information about PDAC, visit the official website.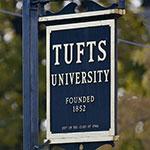 Karen Mulder
Executive Director
Karen Mulder joined Tufts in September 2015 and currently holds dual roles at Tufts – in this Office and as the Executive Associate Dean of University College. In addition to establishing the market research, strategic analysis, and program development functions at the University, Karen played a central role in the acquisition of the SMFA and the creation of University College. Prior to joining Tufts, Karen spent nearly 6 years as a Management Consultant with L.E.K. Consulting, was a Fulbright fellow in Göttingen, Germany, and graduated summa cum laude from Boston College with a B.A. in History. Her senior thesis on contemporary German memory of the Holocaust remains her proudest accomplishment. Karen is currently working on her doctorate through Tufts Interdisciplinary Doctoral program, in which she studies the philosophy, history, and sociology of knowledge production and academic disciplines. When she is not learning everything she can about how a complex, world-class University succeeds, she enjoys spending time with her baby boy Theodor and trying to control the proliferation of books brought on by being married to a PhD in Comparative Literature.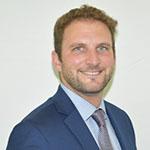 Tim Welch
Director of Strategy and Analysis
Tim Welch joined the office in the spring of 2022 as the Director of Strategy and Analysis. Before joining the Tufts team, Tim spent nearly a decade at Deloitte Consulting in the Boston office, the latter half of his tenure focused exclusively on strategy and operational improvement engagements for education clients. Tim's project work included developing online learning strategies, analyzing university program portfolios, assessing executive office organizational structures, and implementing software solutions to improve operational efficiency. Tim graduated from Bowdoin College with a major in Economics, as well as Yale's School of Management with his MBA. In his free time, Tim enjoys spending time with his growing family – wife Lindsey, son Brian, and daughter Sophie – rooting on Boston sports teams, and squeezing in workouts whenever he can.
Nick Close
Associate Director of Strategy and Analysis
Nick Close joined the office in January 2023 as the Associate Director of Strategy and Analysis. Before joining Tufts, Nick spent the last decade wearing many hats on strategy, research, and data insights teams, largely in the EdTech sector. Nick's project work focused on increasing equitable access to, and the affordability of, high-quality learning materials for primary and secondary education students and driving effective operational change. Nick graduated magna cum laude from Manhattanville College with B.A.s in Political Science and History and enjoys running marathons, serving on the board of (and playing with!) Boston's ultimate frisbee organization, and trying not to cheat at crosswords puzzles.
Meredith Lian
Senior Analyst
Meredith Lian joined the office as a Senior Analyst in May 2022. Prior to Tufts, she spent the last two years working as a Research Associate at EAB, an education consulting firm in Washington, D.C. that partners with higher education and K-12 institutions to support enrollment, student success, institutional strategy, data & analytics, and more. At EAB, Meredith worked on the Market Insights team conducting strategic, programmatic research in the graduate and adult education space, with a special focus on the UK higher education market. Meredith graduated from the College of William & Mary with a BA in Psychology and attended the University of Edinburgh in Scotland for a semester abroad program. Outside of work, you can find Meredith cooking, reading, hiking, and doing all the above with her two golden retrievers.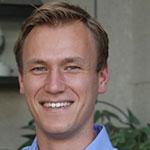 Friso Kuiper
Senior Analyst
Friso Kuiper joined Tufts as a Senior Analyst in August 2022. Prior to Tufts, he spent the last 5 years working in non-profit, independent high schools as an analyst where he worked on a variety of projects, including improving workflow processes with an emphasis on data, implementing financial software packages, and modelling large capital projects. Friso received his undergraduate degrees from Nyenrode Business University and the University of Westminster in Business Administration and New Business, respectively. He will also graduate with his MBA from the University of Illinois in December 2022. Outside of work, Friso enjoys the outdoors mountain biking and skiing, and keeps busy as a Field Hockey player and coach.
Contact Us
Other questions or comments? You can contact us at OUSPD@tufts.edu.